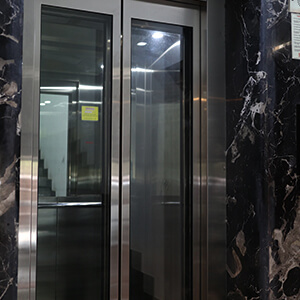 The lifts built for purpose to maximum effect for factories, warehouses and similar buildings.

Emperor elevators - Indian lift company based in Chennai offers a wide variety of goods lift services such as freight lifts, cargo lifts, hydraulic goods lift and industrial goods lift designed specifically for the safe and secure movement of goods

The goods lift size and goods elevator dimensions can be customized as per the requirements. They are made specially for industrial purposes.

They are much faster when compared to other lifts, require less-maintenance, and are easily repairable.

The lifts can be designed as per your requirements and are highly versatile.

Our high-quality raw materials used gives long life and ensures durability.
About goods lift manufacturers
Emperor Lifts manufactures highly effective and functional goods lift that can carry heavy loads from one level to another with ease. Why should you choose our goods lift manufacturers in chennai?
Top-of-the-class manufacturing process

The highly functional elevator mechanism
Why choose Emperor Lifts?
Emperor lifts strive to provide our clients with the ultimate solutions in the realm of vertical transportation.

We are one of the premier goods lift manufacturers in Chennai with in house manufacturing, installation and servicing teams.

We are known to abide by the principles of honesty, integrity and quality which made us one of the well-known elevator and goods lift manufacturers in Chennai.

Emperor Lifts manufactures a wide variety of lifts like passenger lifts, hydraulic lifts, residential elevators, goods elevators, MRL elevators, heavy-duty lifts and designer doors and cabins and all peripheral items that come with an elevator.

We also offer a brilliant after-sales service.
What safety measures do we offer?
Emperor Lifts adheres to all international standards and practices when it comes to safety.

We offer a technically excellent product with precise solutions in our endeavour to become one of the leading goods lift manufacturers in Chennai

We strenuously adhere to ISO standards and different elevator codes of conduct.

This helps us ensure the safety of our users.

We have in place several safety devices installed in our elevators like Safety brakes, door sensors, Step integrity monitors, Missing step monitors, Complete detectors, Step level monitors, Skirt switches, Emergency stop buttons, Controlled stop braking and Handrail guards.
Where do goods lifts are used?
Goods are the best service provider to move heavy loads between one floor to another floor.

It is most commonly used in industrial estates.

They are commonly said to be heavy-duty, slow-moving robust vertical carriers with less maintenance cost.

Emperor Lifts is subject to strict "manufacturing and installation which meets the Indian standards" that mean to protect the consumers and offer the maximum safety to the customers.

After getting ready to use the elevators, we assure you that they will operate smoothly with the long list of safety features.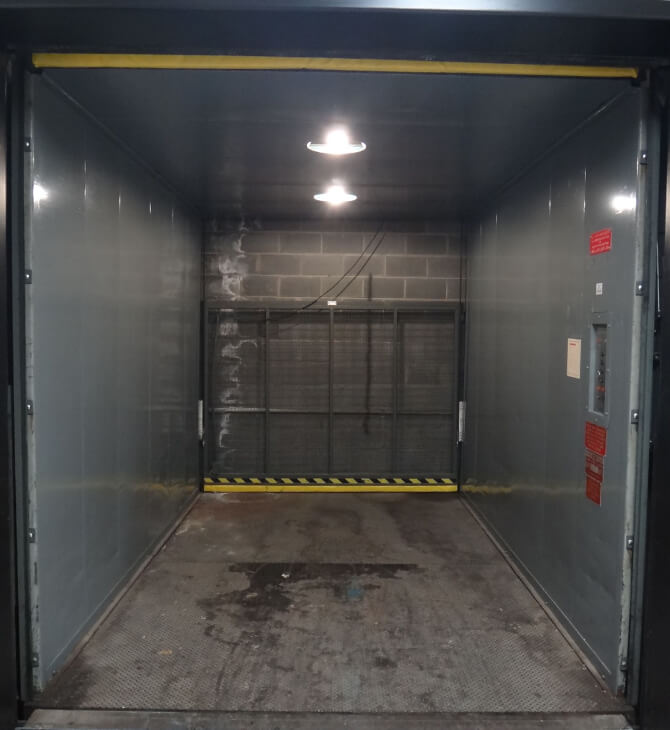 Doors – Automatic/Manual [Automatic – mild steel, stainless steel, glass Manual – ms imperforated door, ms telescopic Cabin – Mild steel, wooden, stainless steel False roof – FREL 1, 2, 3 VVVF | ARD
Cabin – Mild steel, wooden, stainless steel
False roof – FREL 1 , 2 ,3
VVVF | ARD
Push buttons – PREL 1 2 3 4
Vinyl floorings
In all industrial activity, goods lifts are a necessary means to transport goods from one level to another. Our goods lifts can carry an array of goods in a variety of environments. Goods lifts are much faster to lift heavy loads and the speed of execution is also a lot faster than conventional lifts. It can also be customised to carry a wide variety of loads in different sizes. Emperor lifts are the best in goods lift manufacturers in chennai with quality service and high standards.
Carry heavy loads with ease.

Useful for industrial spaces

Easy to repair and replacement of components

Corrosion can be prevented by using the latest technology
Thinking of taking the next step with us?