Hospital Lift

manufacturers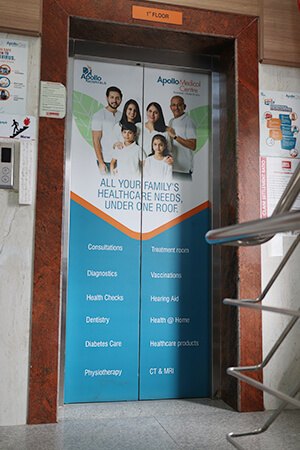 Emperor elevators - Elevators company in Chennai engage in the selling of hospital lifts, which are designed specifically for the safe and secure movement of hospital patients and medical equipment from one floor to the other.

The stretcher lift size and other requirements of the lift can be modified as per the necessary requirements.

Hospital elevators usually come with a variable carrying capacity ranging from 1600kg to 2000kg at various speeds ranging from 0,40m/s up to 30m/s.

Hospital lifts also come accompanied with hygienic rules in terms of precautions against antibacterial prevention.

The hospital lifts are also designed in a way it is stainless and lightweight so that it does not disturb the patient.

The elevator cabin buttons of hospital lifts are placed on the lower position compared to other kinds of elevators and even the doors are wider than the usual ones facilitating the safe and secure movement of the patients and equipment.

Hospital lift manufacturers in chennai may be preferred as semi-auto, full auto or hydraulic.
Hospital lifts are ideal and helpful in hospitals where the secure movement of patients, beds, medical equipment and all the important medical staff is needed in emergency situations. Hospital lift manufacturers in chennai ensure that hospital lift are manufactured, installed and serviced according to the client's requirements and needs. We are one of the leading hospital lift manufacturers in Chennai to solve mobility issues arising within a hospital. Hospital lifts are inherently safer and highly effective ensuring peace of mind for the patients, doctors as well as the care giver. These elevators can also save lives in dire circumstances where mobility and speed is required within a hospital.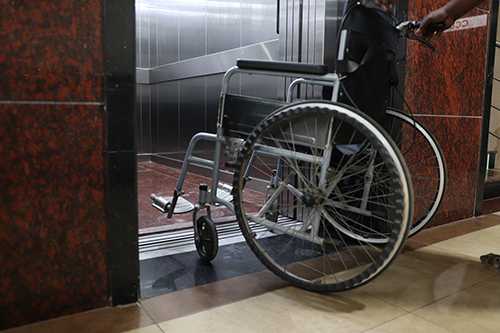 Doors: Automatic/Manual Automatic – mild steel, stainless steel, glass
Manual – wooden swing, ms, telescopic, ms imperforated door, ms swing
Cabin – Mild steel, wooden, stainless steel
False roof – FREL 1 , 2 ,3
VVVF | ARD
Push buttons – PREL 1 2 3 4
Vinyl floorings
Stainless steel hand rail
Why we are the best hospital lift manufacturers?
Emperor lifts are one of the premium Elevator manufacturers in chennai, suppliers and exporters of specialized hospital lifts in Chennai. We also install hospital lifts through our dedicated service personnel and engineers to ensure smooth operation. The important thing that makes us stand apart is the brilliant after-sales service which we offer. If any kind of problem arises we are more than happy to attend to the problem. We equip the hospitals with customised hospital lifts with varying sizes, dimensions and extensive load capacities according to their needs. We equip our lifts with advanced door sensors for safe door movement and smooth acceleration and control variable frequency drives. This makes us a hospital lift manufacturers with safety as the first priority.
Does Emperor Lifts manufacture hospital lift?
At Emperorlifts, We offer high-end hospital lifts specially manufactured and designed to meet the established international standards such as space, flexibility, speed and emergency control mechanisms for hospital elevators. Specifications in our state-of-art hospital lifts meet the Indian standards for hospital elevators. We make sure that each elevator manufactured in emperor lifts is spacious enough, comfortable, disinfected, sanitized and easy to clean. Emperorlifts is said to be the most reowned and well-recognized hospital lift manufacturers in chennai.
Thinking of taking the next step with us?