Goods lifts plays the major in shifting goods from one place to another. They lift goods vertically from the top floor to the bottom floor or from the bottom floor to the top floor. Another name for goods lift is cargo lift. Goods are accompanied by a person so that goods are at a safe place with no damage.

Goods lift manufacturers are in and across India. There are many types of goods lift, they are small goods lifts, service lifts, kitchen lifts, tyre lifts, lifts in storage spaces, heavy-duty goods lifts, goods lifts with a cage and car lifts.
Safety features
There are many safety features one must check before installing the elevator, we listed some of the safety features below,
Are some of the safety features one must check before installing.
Why choose emperor lifts for goods lift manufacturers in chennai
Emperor lift has been one of the top manufacturer's in the elevator since 1996. We aspire that we install our elevators in a way that our customers demands are met. One main reason to choose Emperor lift is that we customize goods lift design according to the colour design that you ask for. We always perform strength, weakness, opportunity, threats (SWOT) analysis and that is the main reason Emperor lifts stand first when it comes to Goods lift manufacturers in chennai. We also provide customised elevators like passenger lift, hydraulic elevators, Goods elevators, Machine room-less elevators, Heavy-duty elevators, dumbwaiter elevators, and many other unique elevators for our customers.
7 Things you need to know when choosing a goods lift
There are certain things one must know while choosing goods lift. They are,
We at Emperor lift assure that we explain all the details to our customers and make sure it clears all your enquiries through our customer service. We have explained things in detail.
ISO Certificate
They provide ISO certificates to Non-governmental Organisations or Independent companies. Emperor lift is an International Standard Organisation(ISO) certified elevator company, ISO guarantees documentation procedures for companies that have good service, manufacturing process and quality
assurance.
Duty
Usage of Elevator is called duty of an Elevator. Duty of an elevator is calculated by daily usage of traffic in the lift. The number of people the lift carries in a building a year/daily is calculated. The heavy traffic during the peak time in a lift is called peak traffic. Elevator duty is of four types. They are Low duty-elevators, Mid-duty elevators, High-duty elevators, Extra heavy-duty elevators.
Design
Goods lifts are designed in a way that it lifts well in a safe way. Some elevator companies provide fixed shafts with lift doors. Emperor lifts install goods lift designs in both outdoors and indoors. Emperor lift offers lifts in a customised way for our customers so that any type of goods can be lifted.
Flexibility
The main importance of a goods lift elevator is flexibility in size. Goods lifting equipment plays a major role in flexibility. Most of the Goods lift suppliers Install in a custom way. The Flexibility makes it easier for the motor to raise and lower the car.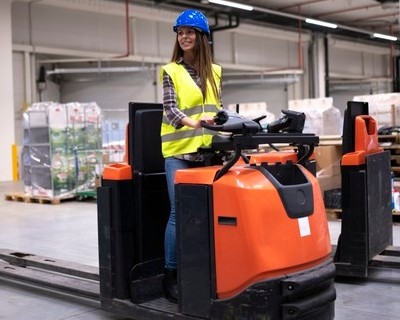 Quality
Quality in a lift is based on how many years it works. In a goods lift quality is based on the goods that are lifted. Along with the quality proper maintenance of lift is also needed. Emperor lift provide quality interlock Sensors in doors Emergency Exit, Alarm switches in lift, Telephone in lift, Lights in elevators.
Safety
A person accompanied with the goods makes the goods and the lift work safely vertically. Emperor lifts also provide warranty to our customers to ensure the safety of the lifts. Sign verification, face identification is done using biometric verification which is a very safety factor that Emperor lift provides our customer. As the best goods lift manufacturers in Chennai, we provide the best service to the customers in a customized service that satisfies their needs.
Thinking of taking the next step with us?