Hydraulic goods lift design is based on an oil compression mechanism which is different from conventional traction elevators. They are relatively easy to install as well as affordable than other types of elevators. They can also carry a substantial amount of weight.
4 Things need to know about hydraulic goods lift
The hydraulic lift is based on the idea of fluid compression. The hydraulic goods lift manufacturers use oil compression as a means to lift the elevator above levels of the building. It uses motorised pumps to pump fluid into the pistons which then carry the elevator between different floors of the building.
Hydraulic lifts also have a record of undergoing fewer breakdowns than conventional lifts.They are relatively very spacious and flexible.
Maintenance and the installation of the lifts
are relatively easy compared to alternate methods of vertical transportation.
What types of buildings use hydraulic goods elevators?
Benefits of using hydraulic goods lift
Application
Features
Hydraulic lifts have no need for deep pit and head room which is one of the greatest advantages of hydraulic lifts. They do not require 3 phase power like the conventional elevators and can also function during a breakdown.
What types of buildings use hydraulic goods elevators?
Hydraulic goods elevators are used in a variety of settings and buildings. They can be used in nearly all types of buildings. They are often limited to lowrise buildings because they have a certain limit to the height they can travel due to the pressure build-up.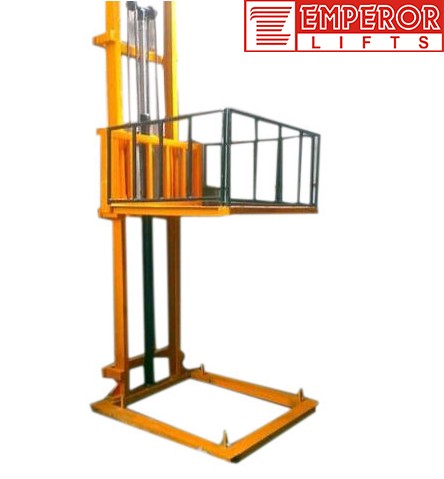 Benefits of using hydraulic goods lift
There are several advantages of using hydraulic lifts. We have lifted out a few advantages of using hydraulic lifts.
They are relatively easy to install than other kinds of elevators.
They consume very little space during installation and is a hassle-free installation process than conventional elevators.
Hydraulic goods lift price is affordable than other types of conventional elevators.
Application
We have listed out the application of hydraulic elevators in real-life situations.
They can be used for loading and unloading various goods across different levels.
They can be used as a working platform if there is any kind of work happening in an elevated space.
They can be used to shift goods to different floors in the same building.
Hydraulic goods elevators can be used to automate certain mundane tasks of lifting weights in a manufacturing process.
If you are concerned about transporting heavyweights from one point to another then hydraulic lifts can get it done for you.
Emperorlifts is the best goods lift manufacturers in chennai, with best service emperorlifts has the trustworthy customers.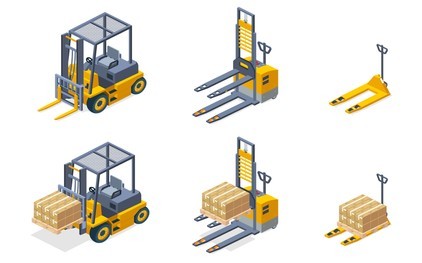 Features
Hydraulic goods lifts are safe, durable and have relatively low maintenance than conventional elevators.
They are power efficient as they consume 50% less electrical energy than electrical traction elevators.
They have a track record of being safe and also less servicing costs.
They have Built-in lever-type switches, electromechanical door interlocks, and spring buffers that are highly efficient. For more details, contact us to choose the best service. Emperor lifts is the best hydraulic lift manufacturers in chennai that provides the best service to the customers.
Thinking of taking the next step with us?