Elevators add comfort to our life. Installing an elevator in your establishment brings an enormous advantage and changes your lifestyle. Lifts in Chennai are installed in a wide variety of places like hospitals, industries and commercial establishments.

As the cost of elevators has been reduced and the lifestyle of people has changed, people started installing elevators in both residential and commercial establishments. Home elevators are becoming a more practical addition to one's home.

There are also innovative designs and a modernised elevator that has come into use in the industry. There are different types of home elevators. They are roped hydraulic residential elevator, pneumatic vacuum elevator, counterweight home-driven elevator and traction drive elevator system.

In this article, we will discuss the convenience, safety, security, ease of use and space-saving design in elevators. Emperor Lifts customises different types of home lifts in Chennai since 1996 thus making us one of the top elevator manufacturing companies in Chennai.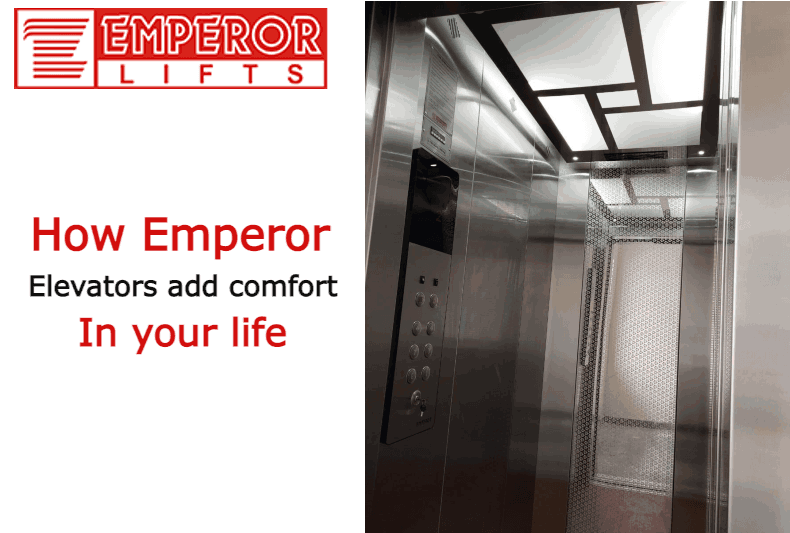 Convenience
When compared to the staircase, elevators occupy a very little amount of space. This helps in providing extra space in the establishment. Installing an elevator is an investment for homeowners. When you sell the establishment, elevators adds value to the property. Additionally, luggage, groceries and goods can also be carried using elevators.
Safety is an integral aspect of the elevator. Alarm buttons, pit buffers, door restrains, hoistway safety switches, door interlocks, and emergency evacuation features are some major safety and security features that elevator manufacturers must know before installing the elevator. Safety is the main objective of Emperor Lifts as one of the top elevator manufacturers in Chennai.
By installing an elevator we can avoid falling, stripping, tripping and slipping down from the floor. Installing and using a residential elevator is the same as a commercial elevator. Just by switching the buttons, one can move from one floor to another floor vertically. Emperor Lifts provides customer service numbers for queries related to all kinds of lift services that the customers can make use of for further clarification.
Lift companies in Chennai provide catalogues that contain a wide variety of lift designs, sizes and measurements. Elevators not only add beauty to your establishment, but they also save space in your establishment. To save space inside the establishment, a lot of lift manufacturers in Chennai install elevators in the exterior part of the establishment.
Thinking of taking the next step with us?