Platform lifts are not only used by normal people but people who can't use stairs, ordinary people also can use platform lifts. There are different platform lifts like fully enclosed platform lifts, Inclined platform lift, Open Wheelchair Lift, External Platform lift etc that are used for different purposes. We at Emperor lifts provide cost-efficient Platform lifts for our customers. We use platform lifts in both commercial and residential buildings. There are many other platform lifts in Chennai among them Emperor lifts also play a chief role.
What are platform lifts and why are they useful?
A platform lift is designed in such a way that includes all the ableists and dis ableists, The chief advantage of a platform lift is that it does not need any machine room.

In other types of lifts we need to dig and install the lift, but in platform lift, we don't have any such issues. Several lift companies in chennai may provide platform lifts for rent, so that people who need them can use them temporarily.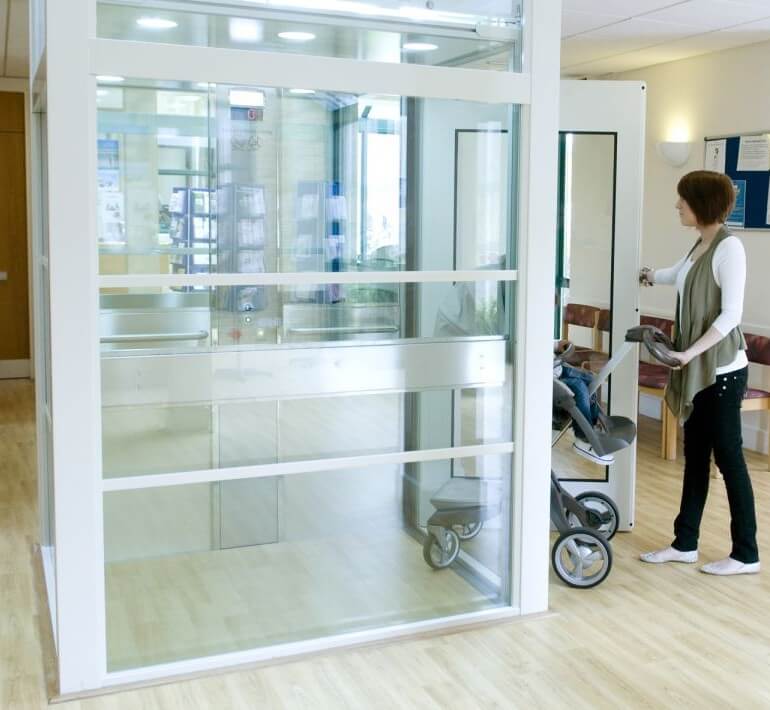 Types of platform lifts
Platform lifts are of 4 types. They are, Fully Enclosed Platform Lifts, Inclined Platform Lift, Open Wheelchair Lift and External Platform Lifts. We at Emperor lifts provide the best platform lifts for homes, platform lifts for stairs.
Fully Enclosed Platform Lifts
This type of platform works vertically, and it is closed with four sides and as the lift moves vertically you will feel like sitting inside a closed cabin and thus, it is named a fully enclosed platform lift. As, we provide the best lift service to the customers as per the requirements.
Inclined Platform Lift
People who have mobility problems usually use this kind of platform. As the name suggests, the inclination plays an important role in inclined platform lift. In other words, it is also known as the diagonal staircase because it moves diagonally. We can install this in offices, homes anywhere so that it helps disabled people.
External Platform Lifts
As the word states the shaft in the lift is placed externally. It is an electronic platform lift mainly used in schools, colleges, Apartments and multi-level buildings. We at Emperor lift ensure to blend the lift within the space that you give us. They are also cost-effective.
Our Features
Electric platform lifts in chennai play a major role in any lift. We customize hydraulic platform lifts according to our customer needs. We check the safety of our lift before customizing. "Our lifts are smooth and safe to travel". We have battery backup, safety alarm and overload protection. We allow our customers to choose the designs and colours and based on that we install and satisfy their needs. Emperor lifts have been manufacturing lifts for decades and have reputed names across Chennai and other parts of India. We safeguard that your floor-to-floor travel is smooth, safe and secure and you reach safely.
Thinking of taking the next step with us?