A cabin in an elevator gives an extravagant feel to the elevator. The latest innovation in designer cabins is making use of LED pens in a writable board inside an elevator. The pen emits light through the diode and when the pen is used on the surface of the cabin it gives a glowing look. When a person walks inside an elevator, the first attractive thing they find is the design. The colour of the cabin gives a pleasing look to the passengers. The elevator designed using Artificial Intelligence gives an aesthetic feel inside the cabin of an elevator. Over the period of time, people are attracted to the extravagant design of an elevator. Emperor lifts customise stylish elevators in various designs, colours and shape as per customers need.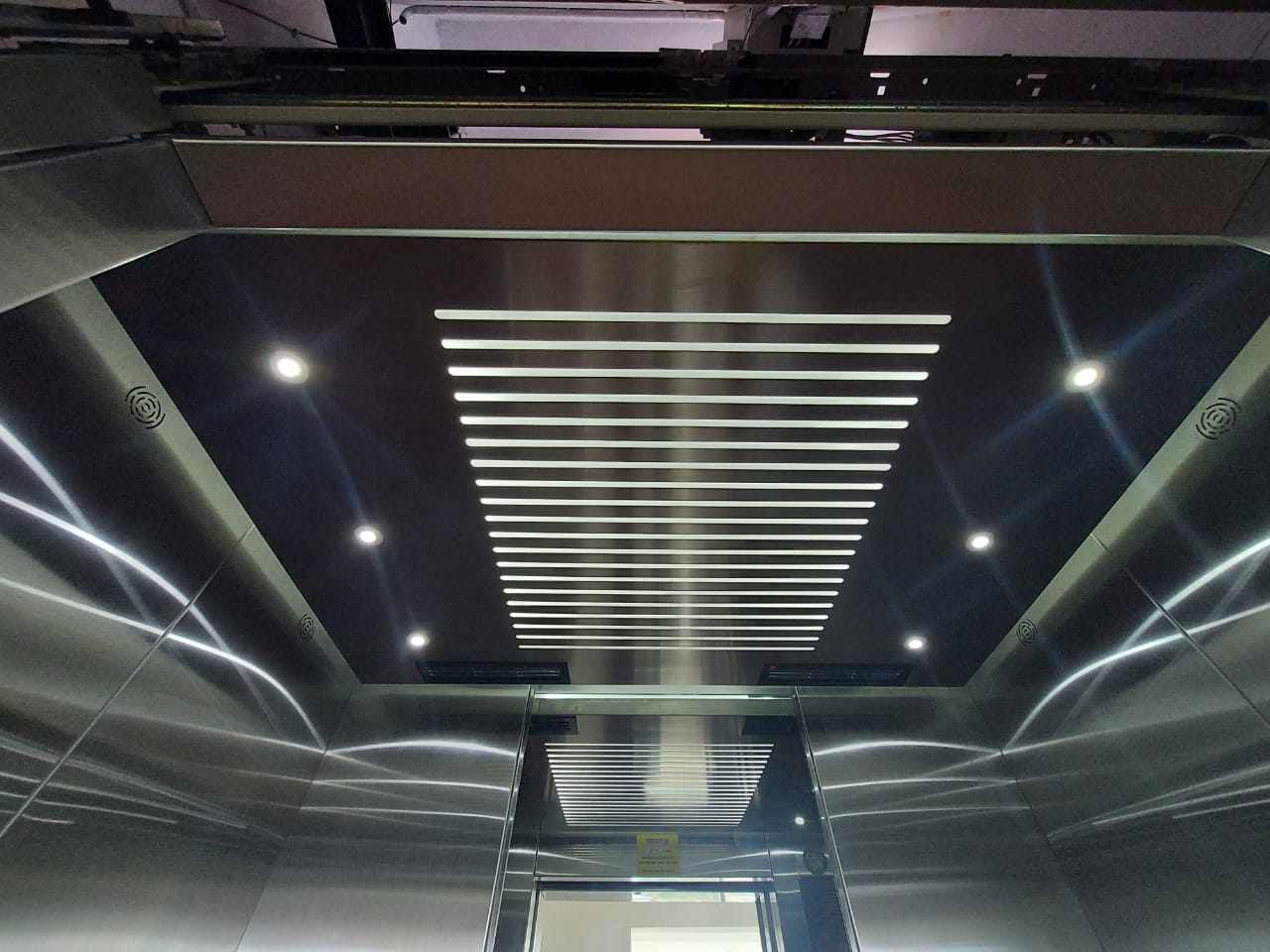 Importance of elevator design
When guests or clients enter your house or office, the first place they enter is your lift, not your room or cabin. So the design of the elevator plays a vital role in welcoming your guests or clients. Elevator cabin design gives a high impact style for your elevator. For a neat cabin, one needs to decorate the walls and doors of an elevator. Emperor lifts customise elevator wall design and elevator door design as per customers need. Installing an elevator adds value to the establishment and the elevator looks aesthetic. Elevator design for home exemplifies the beauty of your home and increases the value of your home. These are a few importance of an elevator design.
Current trending in elevator designs
As people started installing elevators in their residences and commercial places, there is an increasing number of designs and combinations of colours too. We have a wide variety of functional and decorative elevators. Current trends in elevators include privacy, customisable technology, security gates, scanners, keypads, destination control, lights and music.
Privacy
Modern elevators give utmost importance to privacy. Locked doors provide the utmost privacy to the individual. We can install this kind of elevator only in commercial buildings that have been raised in a particular medium and residential elevators. The shaft in modern elevators is hydraulic. Hydraulic elevator design includes both modern and traditional design in elevators.
Customisable technology
Back in those days, multi-storey buildings, malls and companies installed elevators. Nowadays people install them in their homes, hospitals and many other places. Thus Elevator design company customises elevators for customers as per their needs. Emperor lifts also customise elevators and satisfy our customers.
Security gates
Security gates are usually used in residential elevators for the safety of children and immovable people who use the elevator in homes, security gates play an important role. In an emergency situation contact the elevator design services beforehand and avoid risk as soon as possible.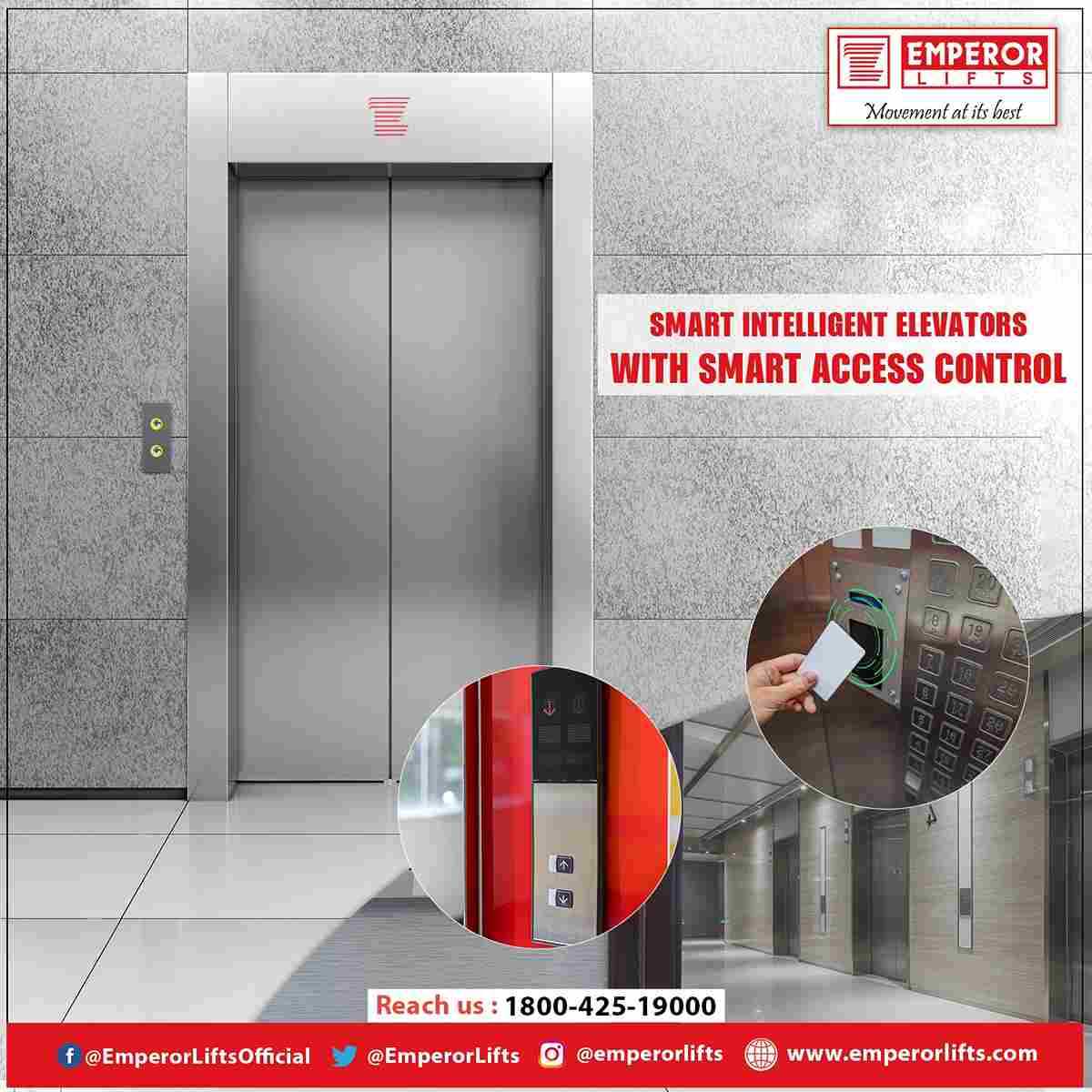 Scanners and keypads
Biometric tools, fingerprint scanners, face recognition and signature verification are designed in modern elevators. Artificial intelligence plays a major role in installing these elements in an elevator. We don't need a key to use this lift.
Destination control
This type of elevator helps in avoiding traffic. Usually, multistorey buildings need this kind of modernisation. Destination control helps people in reaching the same level in an elevator and thus the travel timing and waiting timing are less.
Lights and music
To keep the passengers calm, the elevators offer colourful lighting and a music system. The sensor plays a major role in lights and music in elevators. LED bulbs and music in elevators gives an aesthetic feeling to the lift and the passengers. For more details contact Emperor Lifts, the best lift manufacturers in chennai
Thinking of taking the next step with us?