We really love to make our dream home beautiful, convenient and feel free to spend our whole lifetime in that home. When stairs become difficult to navigate every time we can use the alternative simple way to the usage of small elevators for home Let us see.
Here we can see the three smallest and safest elevators that fit for Home. They are:
1) Shaftless elevator
2) Pneumatic elevator
3) MRL/IGD Mini home elevator
Let us see the short brief on the above elevators.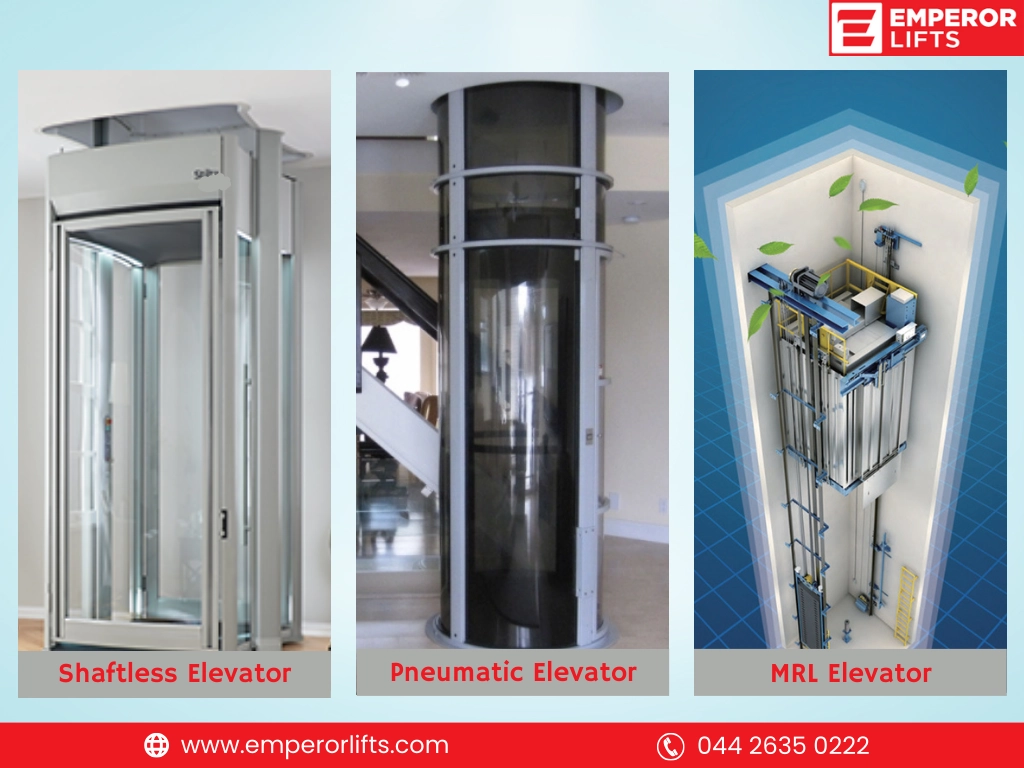 1) Shaftless elevator
We can go through shaftless elevators for the lifts for homes. It serves two floors in a home and is often the most affordable small elevator option and it can be installed anywhere nominal construction. Most shaftless elevators for home installations require preparation aside from cutting a hole inside the home as per the resident's wish.
2) Pneumatic elevator
It is also called tube elevator or vacuum elevator. it uses air pressure to move its occupants. It works well and shows the luxurious and small lifts for home with panoramic views. The modern aesthetic that looks great in any part of the home and a low environmental footprint
3) MRL/IGD Mini home elevator
A smaller version of standard home elevators. The inline gear drive or MRL home elevators requires only an electrical cabinet for its elevator controls As with the other small elevator options, it has a Fully customizable interior, fixtures, doors, and gates
When you are looking for a compact solution to meet your expectations on needs, the shaftless elevator, pneumatic elevator, and MRL home elevators each allow you to make the most of your available space in the area. Each of these small elevators for homes offers a convenient and reliable way to enhance your home's luxurious looks and functionality.
We can provide maintenance services after the installation of the elevator at an affordable cost for the long life of the lifts and durability for further queries please contact emperor lifts or others who would like to learn more about home elevator maintenance.