System access control is a computing security technique. Through the computer, the elevator security is maintained to minimize the risk to the establishment. There are three types of elevator access control systems. They are identification, authentication and authorisation.

In identification, the elevator identifies the person using a facial recognition system. Modern elevators combine user authentication to access the elevator. The authorisation includes keyboard, fobs, pins and biometrics.

With the proper credential, the elevator doors can be unlocked easily. Only after the proper credential one can use to access the elevator to move vertically from one place to another.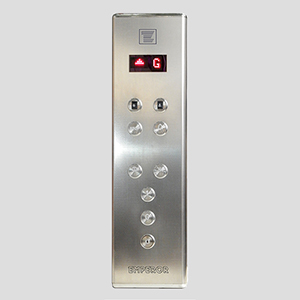 The concept and working of an elevator access control system is complicated. The entry device and elevator panel needs to be hand-wired so that the elevator panel and entry device can communicate easily. Modern elevator access control systems use RFID imaging to identify people as well to authenticate them. They cannot be bypassed using any means thus offering a higher level of security.
Types of elevator access control system
Elevator access control includes many wirings. There are four types of elevator access control systems they are pads, biometric scanners, proximity readers and card readers. Apart from this, there are a few access control systems that don't need any installation process.

The key switches and pin that works as a switch button. In key switches, the key slot is basically used instead of a press button. This control access system is manufactured by very few elevator companies in Chennai.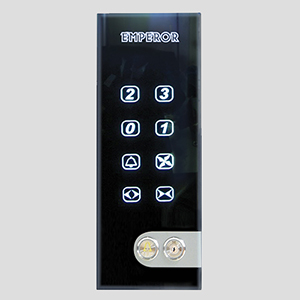 This elevator access control system can be accessed on any floor at a time in an establishment.

The embedded system in the elevator plays a major role in an elevator. Thus making the installation a very easy process for the technicians.

People with the proper registration can only use the elevator.

The general public can't use the elevator.

The control system is in charge of the supervisor. Thus supervisors can only use the alarm inside the elevator.

The elevator control system has a manual guarding option.

The manual guardian option helps the risk of an elevator

CCTV camera inside an elevator is an added advantage to the elevator.

MNC companies, laboratories, banks and hospitals use this type of elevator.

In workplaces, a control access system plays a major role in safety.

The alarms are secure and flexible.

People who possess identity cards can only access the elevator.
The four-wall security of an elevator consists of the elevator control panel, elevator security camera, elevator card readers and elevator security keypads. Emperor lifts is one of the top lift companies in Chennai. Only a few lifts in Chennai install this elevator control access system. Emperor lifts are one among them that installs four-wall security. Our technicians provide lift service in Chennai 24*7.
Thinking of taking the next step with us?