If you want your elevator system to keep up with changing times and increase longevity then the modernisation of elevators is important.

The modernisation of lifts has several advantages like Power saving, Ease of Operation, Smooth travel, Accurate level of landings, Automatic rescue, State of the Art Technology and Complies new to Indian Standards.

This can also result in fewer breakdowns, fewer frustrations, eco-efficiency, comfort, and aesthetic visual appearance.

Emperor Lifts undertakes the modernisation of lifts as a full replacement, modular modernisation, and component upgrades that suites the customer's expectations and budget.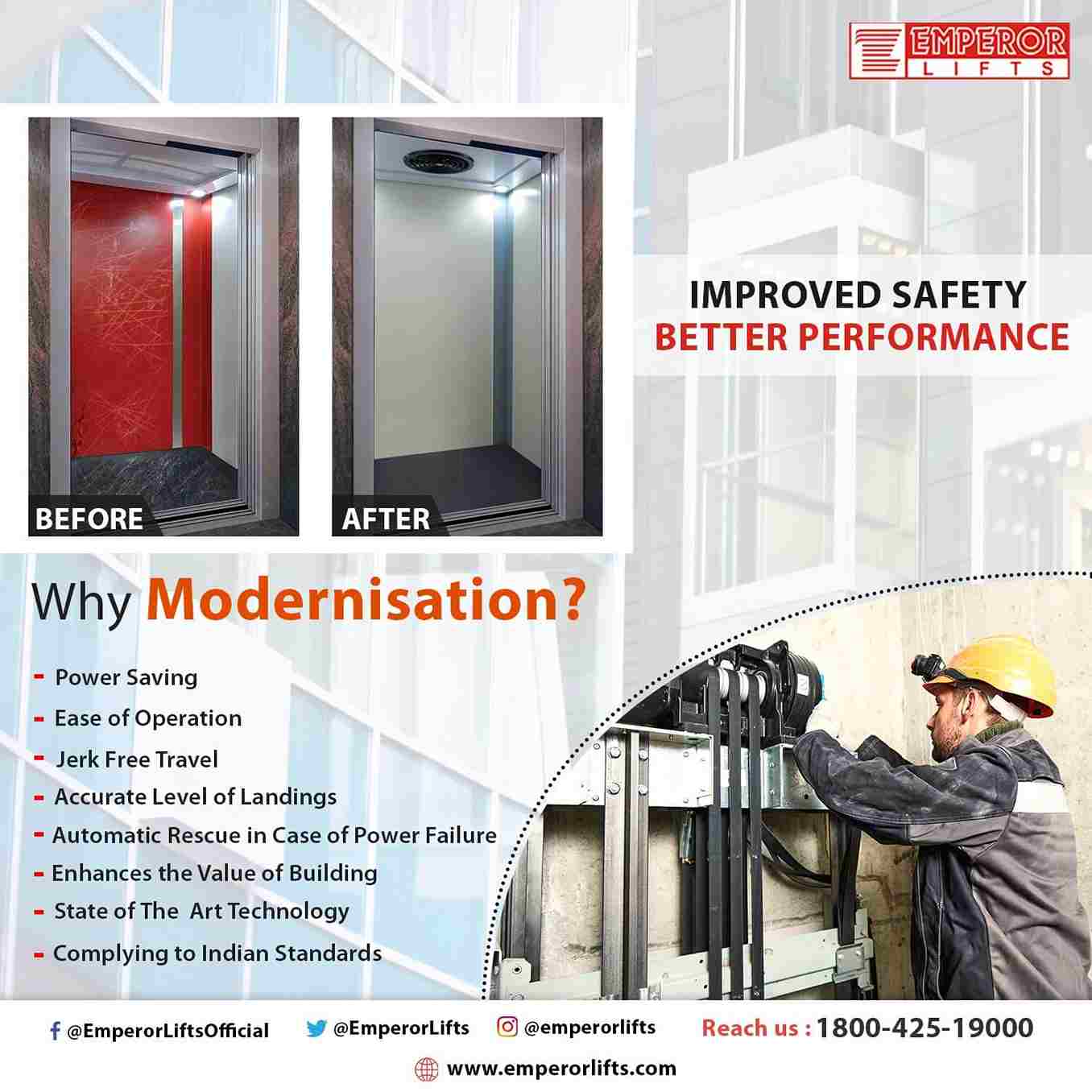 Performance
Modernising elevators can result in huge performance improvements, reduced maintenance and hassle-free travel. A new controller unit and other modern types of equipment result in increased operational reliability, functionality and stability. Modernising elevators can also save energy cutting down your operational costs to a larger extent. The replacement of hoisting machinery results in upgraded speed and performance.
Safety
When it comes to vertical transportation safety is our utmost priority. Modernising lifts with our innovative safety systems result in increased equipment safety and better functioning doors, cabins and other safety systems. For increased safety, we install safety components like biometric systems, other enhanced braking systems, emergency power failure systems and much more.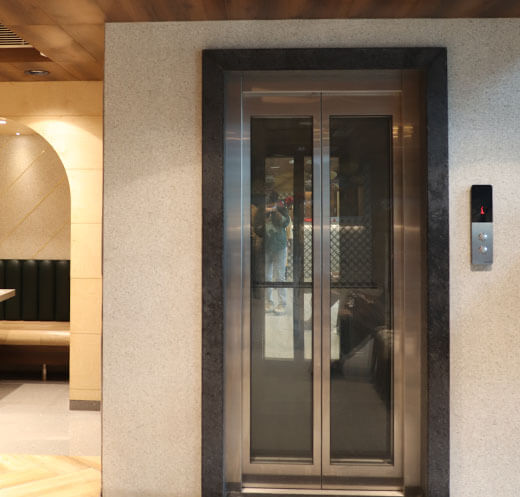 Accessibility
One of the core areas of improved vertical transportation is accessibility, convenience and ease of use for everyone in the building. Emperor lifts modernising program can bring wide doors and enhanced safety pieces of equipment. Physically challenged people, elderly people and families with children can use our elevators with ease.
Visual appearance
To make vertical transportation a pleasant experience transform your old elevators with our designer cabins, doors and fixtures as a part of our modernisation project. We can also customise your elevators to fit into different sizes and dimensions with stylish and durable materials. Our designer cabins enable you to travel in style.
Eco-friendly
In a world where natural resources are rapidly depleting it is our moral obligation to provide our customers with energy-efficient products that consume far less energy than conventional traction elevators. This can enable people to save money and reduce their resource footprint. As a part of our modernisation program, the elevator can go into automatic power-saving mode when not in use.
More the Modernity; Better the Comfort
Emperor Lifts makes certain that our manufacturing department provides comfort by making mobility easier and updating our knowledge about elevators so that we manufacture modern elevators based on customers satisfaction. Before installing an elevator in your establishment we make sure it has enhanced efficiency and less energy consumption.
Thinking of taking the next step with us?