If you are planning to install an elevator for your home, you might be confused with the options available in the market. There are different types of 2 person lifts available in the market, but you have to select the one that suits your needs and wants. There are a lot of factors that may come across in selecting an elevator for your home such as building aesthetic, power requirements, space for the elevator, purpose and many more.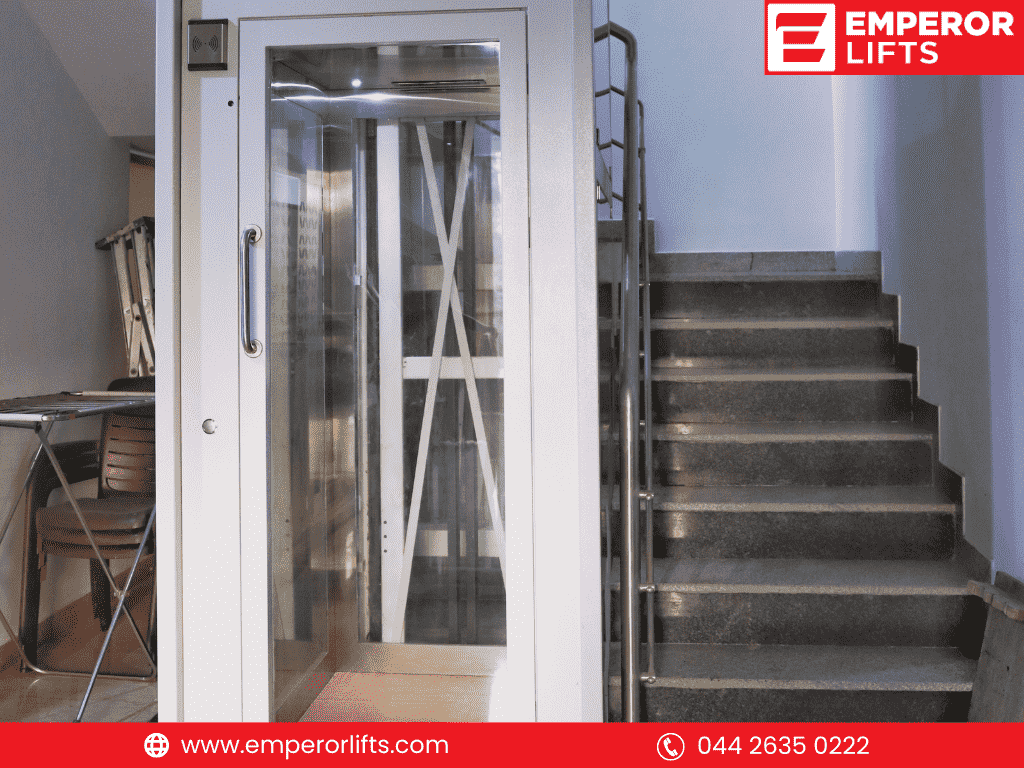 Let's have a look at the types of 2 person lift available in the market and its suitability
Traction Elevators( MRL) : These are the elevators that don't require a machine room and would save a lot of space when compared to other elevators. They are suitable for low and mid rise buildings with a maximum height of 250 feet.
Chain – driven Elevators : These elevators use chains, instead of cables or hydraulic cylinders to move the cabin. They do not require any hoistway unlike other elevators. They have less load capacity when compared to the geared elevators and require frequent lubrication. Suitable for people who are looking for 2 person lifts.
Cable –driven Elevators : Think of it just like a pulley with an electric motor. It uses 2 wire ropes, one is to wind and the other is to unwind. This one is suitable for houses and saves you a lot of electricity.
Hydraulic Elevators : In this type of elevators, there is the hydraulic fluid which is attached to the cylinder which helps in the movement of the elevator. This can carry heavy loads of weight and were traditionally used in warehouses. These types of elevators require a separate machine room.
Shaft less Elevator : As the name suggests, these types of elevators do not require a shaft. They can be readily fitted in tight spaces. They are commonly used for mobility and convenience. These elevators are accessible only on 2 floors.
Glass Elevator : These are the elevators that give elegance to your house. They are commonly used in residential and commercial properties. These elevators are reliable and long lasting and require proper maintenance.
Vacuum Elevator : This the best option if you are looking for a 2 person lift price in India. These are economically friendly and convenient. These are not as loud as other elevators, they produce the sound as much as your vacuum cleaner.
Planning to install a 2 person lift at your home?
With these many options of elevators, you might be confused on what to choose from. A good and long lasting elevator requires a reputed manufacturer. Emperor lifts provides their customers with ultimate solutions in vertical transportation while maintaining the principles of integrity, honesty and quality. They have highly skilled and experienced workforce to help you with hassle free installation of lifts.